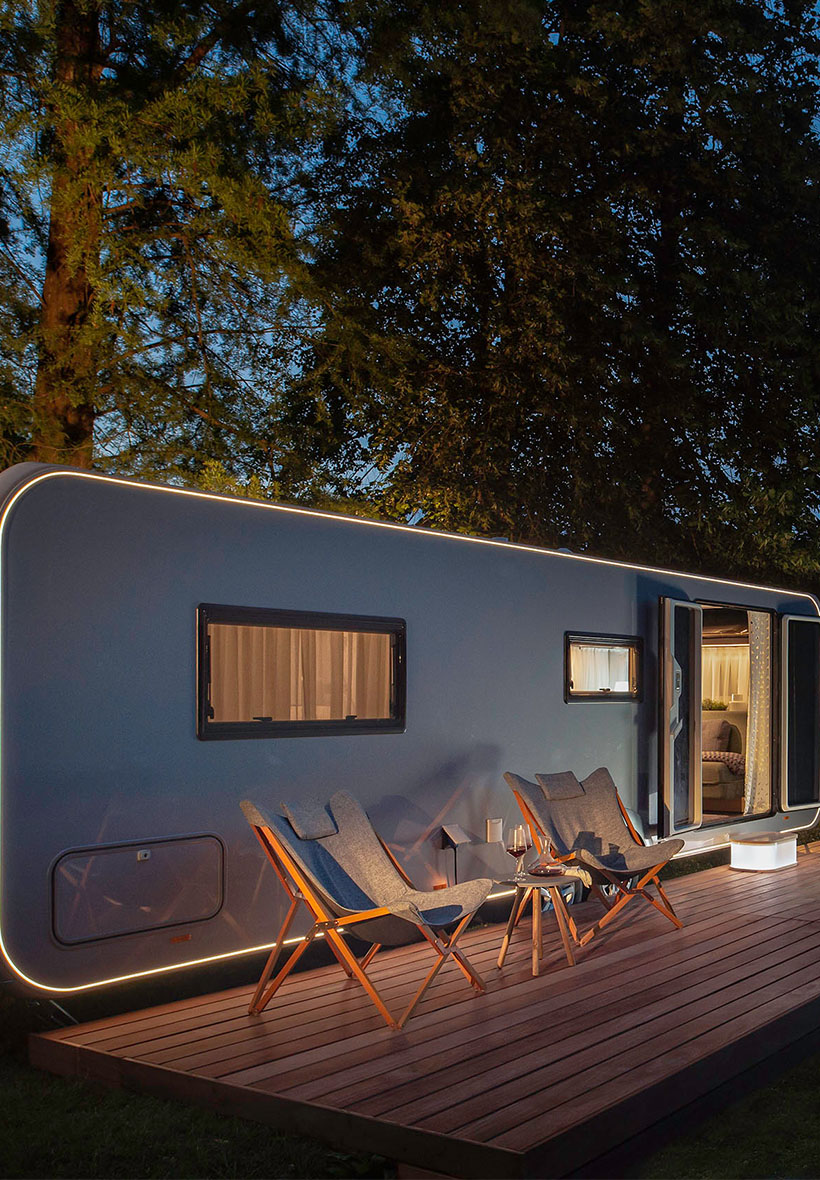 Astella. Nouvelle gamme de luxe.
Nouvelle expérience haut de gamme.
Dare to dream. Do you have your perfect place? We all have a dream, that ultimate holiday home by the lake, next to the beach or in the mountains, away from it all, yet cocooned in your own private luxury.
The new Astella from Adria, inspired by dreams. Our aim? To create something like no other. Is it a luxury caravan or a mobile home? As you can tow it like a regular caravan or set it up like a static mobile home and move it easily when you need to, maybe it's both.
It's no dream anymore, Astella is here now and it's available to buy.
Lire la vidéo
BREAKING THE RULES
Always innovating, is a philosophy at Adria and with Astella, the brief was to create an inspiring new form of luxury holiday home, on wheels.
Details matter.
Astella brings a cool new style, with clean modern lines and large volume spaces, designed for living, with a choice of layouts and everything in the right place.
For your perfect holiday place you'll want to choose the layout which best suits your needs.
Accessories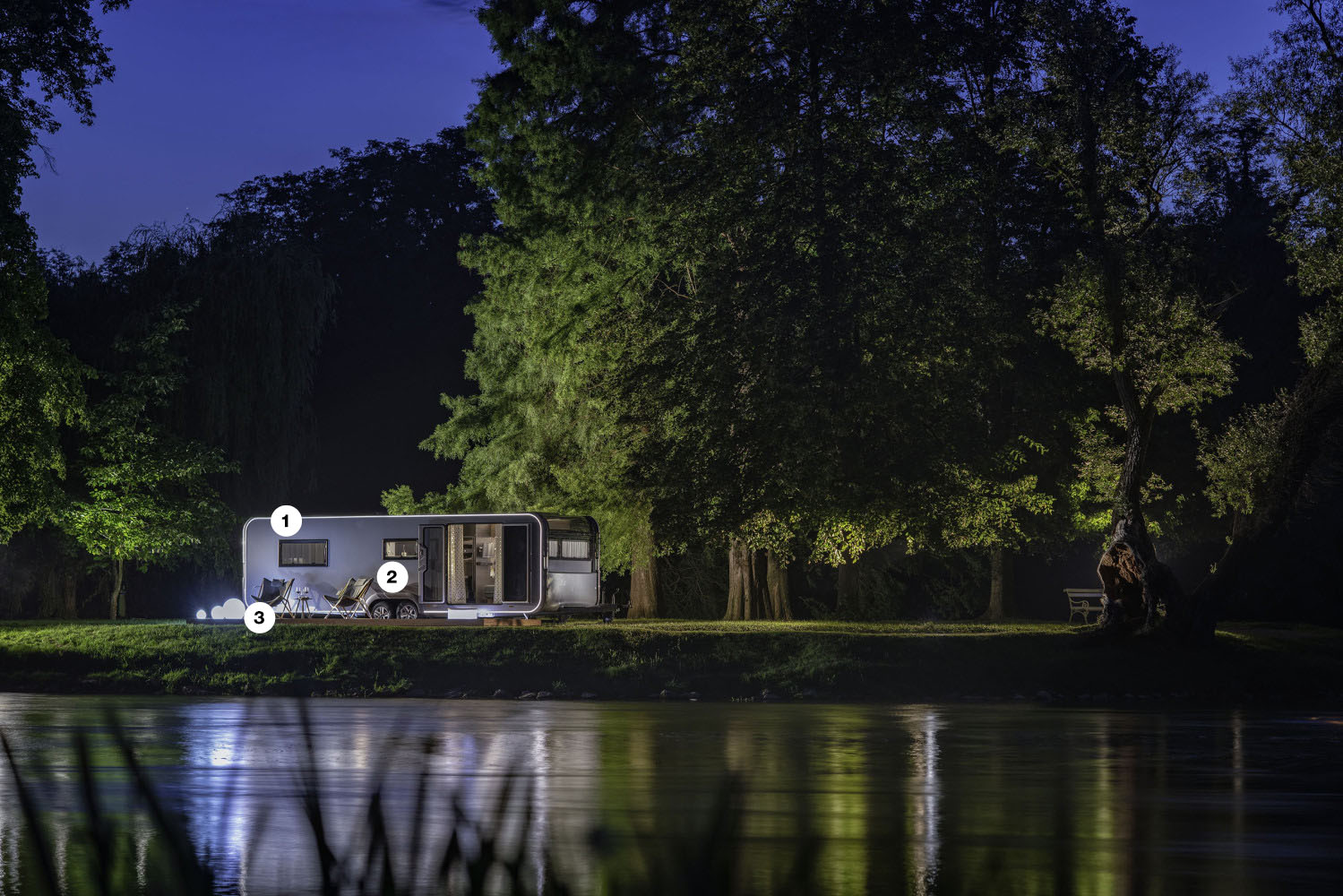 You can create an even more luxurious experience, with a selection of recommended lifestyle accessories for your Astella:
1. Thule 6.0 awning in matching colour
2. Outdoor seating
3. Outdoor lighting